TrueNAS SCALE Bluefin (22.12) is the natural successor to TrueNAS SCALE Angelfish (22.02), which had its third update released in August. Angelfish is mostly feature-complete and the next updates will focus on quality, reliability, and performance tuning. Bluefin is the new release train for major TrueNAS SCALE feature improvements. It is expected to reach the RELEASE stage at the end of 2022.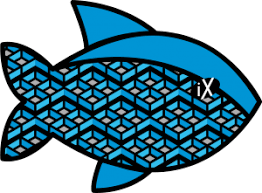 Angelfish delivered the primary benefits of SCALE to the large open source community. In addition, it provided a powerful new Application Charting System using Helm and K3s, which has enabled many third-party App providers to offer large collections of ready-made applications for deployment. Angelfish also included the tools to migrate smoothly from TrueNAS CORE.
Bluefin inherits all the functional capabilities of Angelfish and will also include WebUI updates to simplify operations of TrueNAS SCALE systems. In particular, there will be some massive improvements in pool, device, and dataset management that will provide more comprehensive information on single web pages. Examples and feedback can be provided via Github.
Bluefin adds many new capabilities
It is truly thrilling to see all the Open Source options available to enhance TrueNAS SCALE with its Linux base. We expect the innovation within TrueNAS SCALE and its associated software to accelerate in the coming years. For Bluefin, there is a limit to what we can promise at this stage, but rest assured, there is more on the way!
The primary additions to Bluefin are described below:
Scale-Up Performance Improvements – Bluefin has gone through additional tuning and optimization to ensure that performance can meet the needs of the most demanding applications. Additionally, major work has been completed to allow a TrueNAS SCALE system to support > 1K physical disks connected to a single system.
Cluster Feature Improvements – The clustering features of TrueNAS SCALE have been improved to include additional functionality for cluster lifecycle management. This includes better visibility into clusters as well as UI driven tools for repairing faulted clusters or replacing individual nodes.
Active-Active reliability for storage – Preliminary clustering via gluster (file) and Minio (S3 object) will be hardened with more focus on non-disruptive cluster expansion and software updates. This will simplify the DevOps task of building a reliable storage infrastructure.
Linux-based  Security Enhancements – While TrueNAS has an extremely long list of security capabilities, there are always more to be provided. With Bluefin, API keys can enable fine-grained, Role-Based Access Control (RBAC), and restrict root privileges. Options to enable CLI-Driven "Root-less" restricted administration accounts are also scheduled for subsequent beta and RC releases. FIPS 140-3 compliant crypto modules simplifies use in high-security use-cases.
Enterprise Support – TrueNAS SCALE is already available for deployment on TrueNAS appliances with enterprise support. Enterprise support for software-only deployments will enable supported operation on existing server farms with qualified hardware. This 2023 initiative will also be the foundational step needed to help organizations build Hybrid cloud solutions.
And, what a coincidence, these new capabilities spell "SCALE" again!  (Ok, maybe not entirely a coincidence 😉)
Another major capability being enabled for TrueNAS is "Globally Distributed Storage", where TrueNAS can act as both a client of Web3 decentralized storage and participate as a storage node. We think this direction will enable us to deliver much faster, more cost-effective, and easier backup or archive options for TrueNAS.
Bluefin also includes much broader GPU support with updates to drivers for Alderlake iGPUs (Intel) and more recent Nvidia GeForce 30-series GPUs. These GPUs can be used in "passthrough" mode by Apps for offload processing, and by VMs for processing or high-resolution displays.
Bluefin will be an easy upgrade from SCALE Angelfish when it is released. The Bluefin BETA release is now available and recommended for developers and testers. The software status of TrueNAS editions is tracked here.
Dataedge is a proud user of IX storage and systems and incorporate it in many of our client solutions.  Contact us for a discussion of how these products can benefit your business!
IX Products can be found here.